Traditional Polish and European cuisine
We are a pearl among Kraków restaurants
Old Town Restaurant - Kraków
For over three years, we serve our guests extraordinary  dishes of traditional Polish and European cuisine. Respect for tradition, top-quality regional ingredients and sophisticated presentation of created dishes is our pride. The unique taste of our dishes is the result of the work and passion that our crew put in their preparation. The talent and many years of experience of the head chef – Katarzyna Dudzik, are a guarantee of good taste and satisfaction. We are also known for the unique service.  Our qualified staff is happy to offer advice with selection of dishes,  wines and also other spirits.
Our restaurant is stocked with all kinds of wines, of origin – Spanish, Italian, French, Chilean, Argentinean, African, Australian, German, New Zealand and even Polish. In the selection of wines we are guided by the high quality of the product and the taste that will satisfy even the most demanding palate.
We have a wide range of Polish alcohols (vodkas, liqueurs, tinctures, craft beers and much more) and popular drinks known all around the world (whiskey, gin, rum, tequila, cognac and brandy). Our bartenders will be happy to prepare for you exquisite classic and creative cocktails in truly masterful style.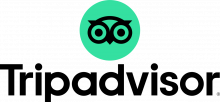 For over 3 years, the Old Town restaurant has been proud of its place in the TOP10 ranking of Krakow restaurants on the TripAdvisor platform.
The style of architecture  refers to old Kraków tenement houses. A traditional  decoration full of wooden elements, elegant carpets, parquet floors, and paintings showing Kraków in the past and present times will make guests familiar with the atmosphere of the former Polish capital city and the magnificent, almost royal feast.
A bright and spacious room with a view of one of the most famous streets in Kraków – Kazimierz (old Jewish district) makes a great  impression – especially during the evening time. A crystal chandelier, mirrors and colorful chairs give the impression of lightness, but also modern elegance. This room, after being adapted is ready to welcome up to 30 people at one table. It will be great as a place for a feast for a large group.
98% of our guests are satisfied with the visit in our restaurant.